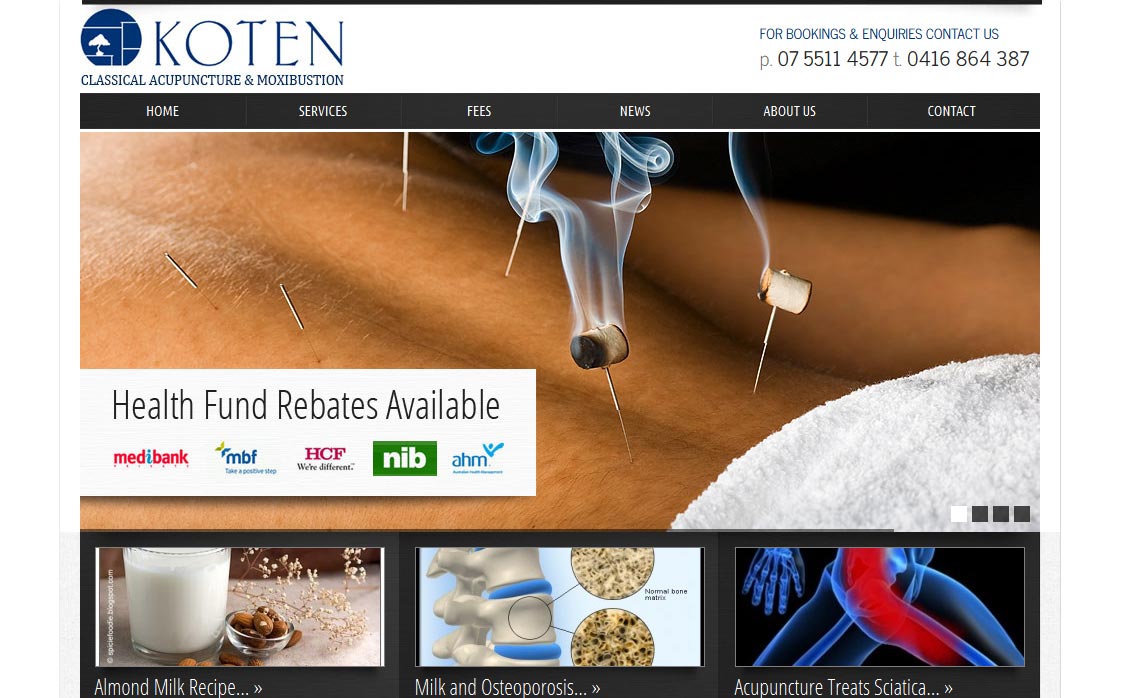 Koten Acupuncture & Moxibustion
.
Today, evidence-based research is proving the value of Traditional Chinese medical practices, like Acupuncture and Chinese Herbal Medicine.
Despite the increasing evidence, debate still remains among some groups, as to whether or not acupuncture actually does what so many claim of it. Acupuncture has been used throughout Asia for the treatment and prevention of disease for at least three thousand years and stands among a small group of medical disciplines that can boast of such a rich heritage that continues to develop globally into 21st century.
Acupuncture remains rooted in its medical tradition to treat the cause, eliminating the symptoms through treatment of the individual as a whole, with integrity.
As a medical practice, it has stood the test of time, proving its clinical efficacy over millenniums, and it is this fact that can no longer be debated nor ignored.
For whatever reason you have found yourself reading this, but have not yet introduced the health benefits of Acupuncture & Moxibustion into your life, maybe now is the time.
"If you don't change your mind, why have one"